Welcome to Rother Valley Together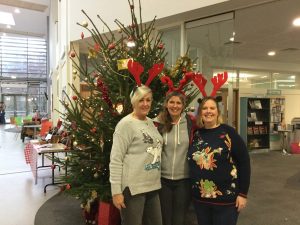 Rother Valley Together (also known as RVT) is an activity and lunch club at The Grange in Midhurst offering fun and friendship, and supporting those who have difficulty in getting out and about independently.
The club welcomes members 3 days a week and offers a varied activity programme.
The day includes a 2 course meal freshly cooked in the Grange kitchens consisting of mainly traditional recipes which are popular with our members.
Regular day trips take place to local areas of interest.
Transport is available through our personal minibus service to those living in Midhurst and many of the surrounding areas.
The team consists of 4 dedicated staff members and a wonderful team of volunteers.